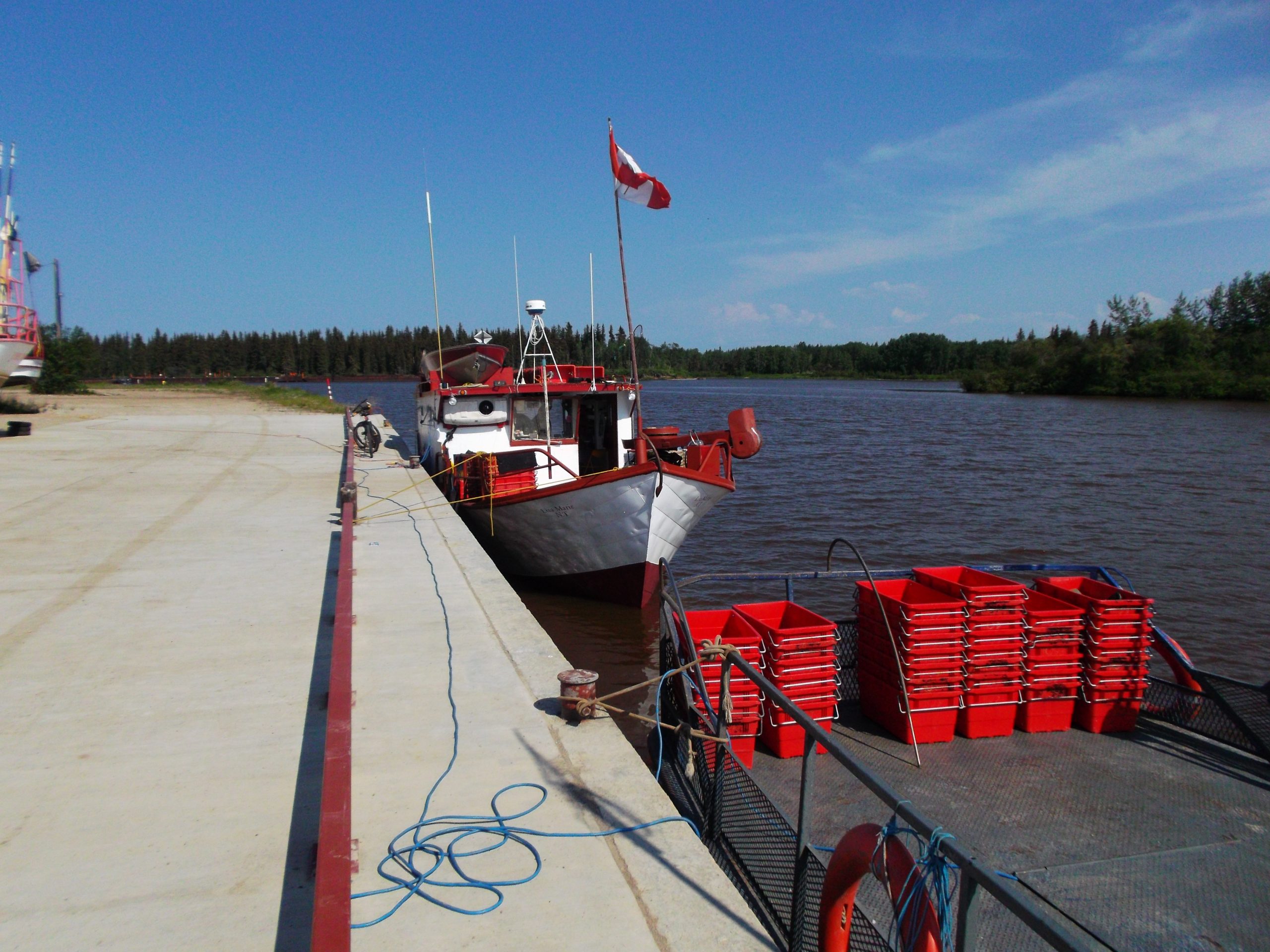 Freshwater Fish functions like a producer's co-operative of provincially licensed Canadian commercial fishers located primarily in Manitoba, Saskatchewan, and the Northwest Territories. Unlike a private corporation where profits are earned and distributed to shareholders, the primary stakeholders of Freshwater Fish are the commercial fishers themselves. All profits of the business, other than those kept in the business as retained earnings, are distributed among the fishers at the end of the fiscal year.
Freshwater Fish's mission is 'to be the leading marketer of wild-caught freshwater fish products, respected and recognized for high-quality, dependable supply and excellent customer value while increasing returns to fishers'.
Fulfilling our mission is only possible with a healthy and well-managed fishery. Besides the fishery itself, it is also critical to consider the impact of our business on fishers, their families, and the communities in which they live and fish.
Our business decisions have the potential to influence various factors such as the species, size, and quantities that fishers catch, which can harm the long-term viability of fisheries if not implemented in a responsible and sustainable manner.
To Freshwater Fish, the term 'environmental stewardship' encompasses much more than how we treat the environment. It also considers how our activities affect the fishery, the fishers, and their communities, and how we conduct our operations.
Our products originate solely from lakes where supply is maintained by nature. Fishers harvest this valuable resource in a sustainable manner, ensuring their livelihoods and providing continued supply of fish stocks to our customers.
Freshwater Fish's wild-caught fish are drawn from the same lakes commercial fishers have fished for generations.
The management of all freshwater commercial fisheries falls under the responsibility of the provincial government in which the fishery resides, except in the case of the Northwest Territories where the fishery is managed by the Government of Canada. Freshwater Fish fully supports all efforts by our federal and provincial governments to obtain eco-certifications for the commercial fisheries within their regions.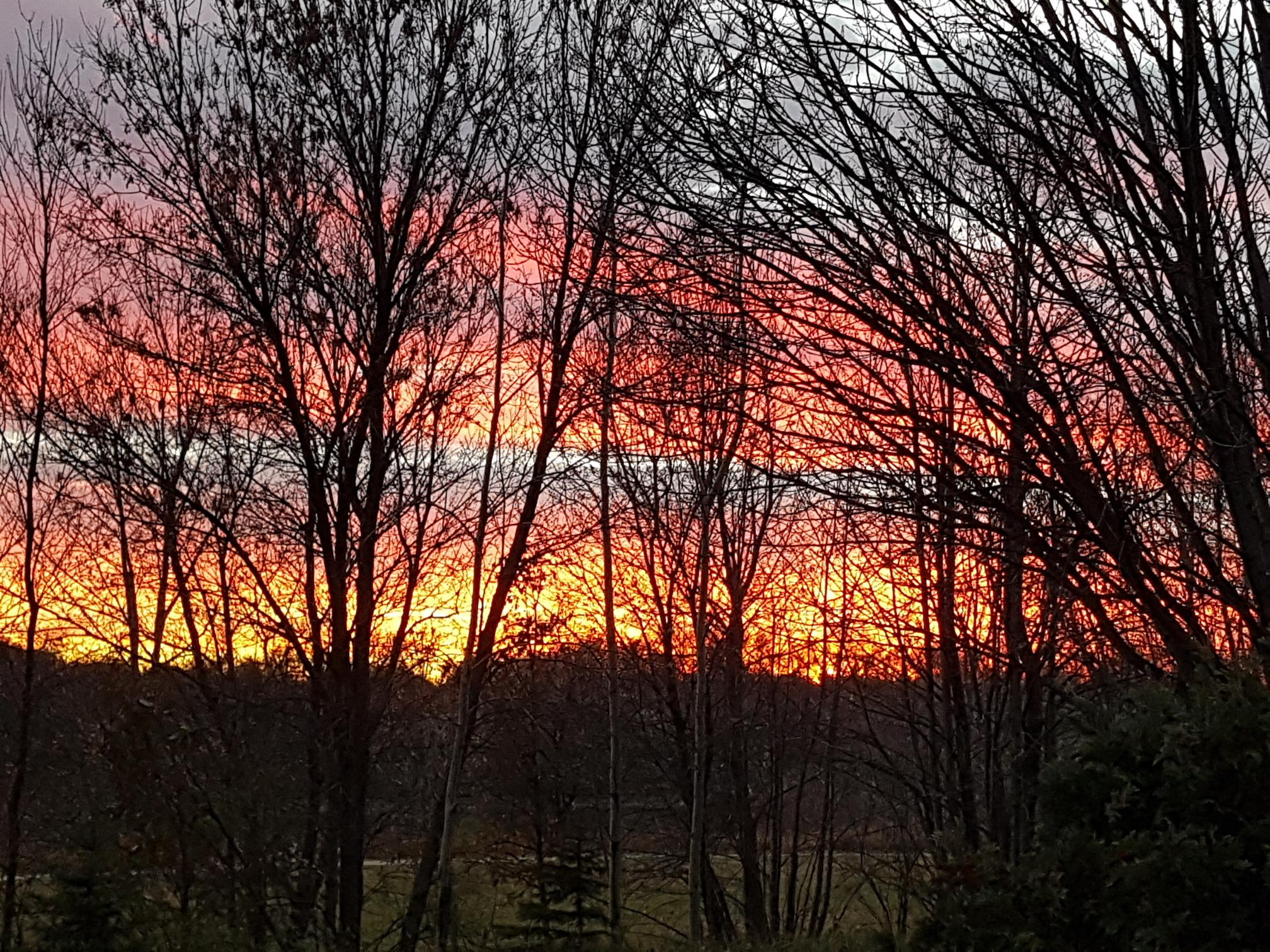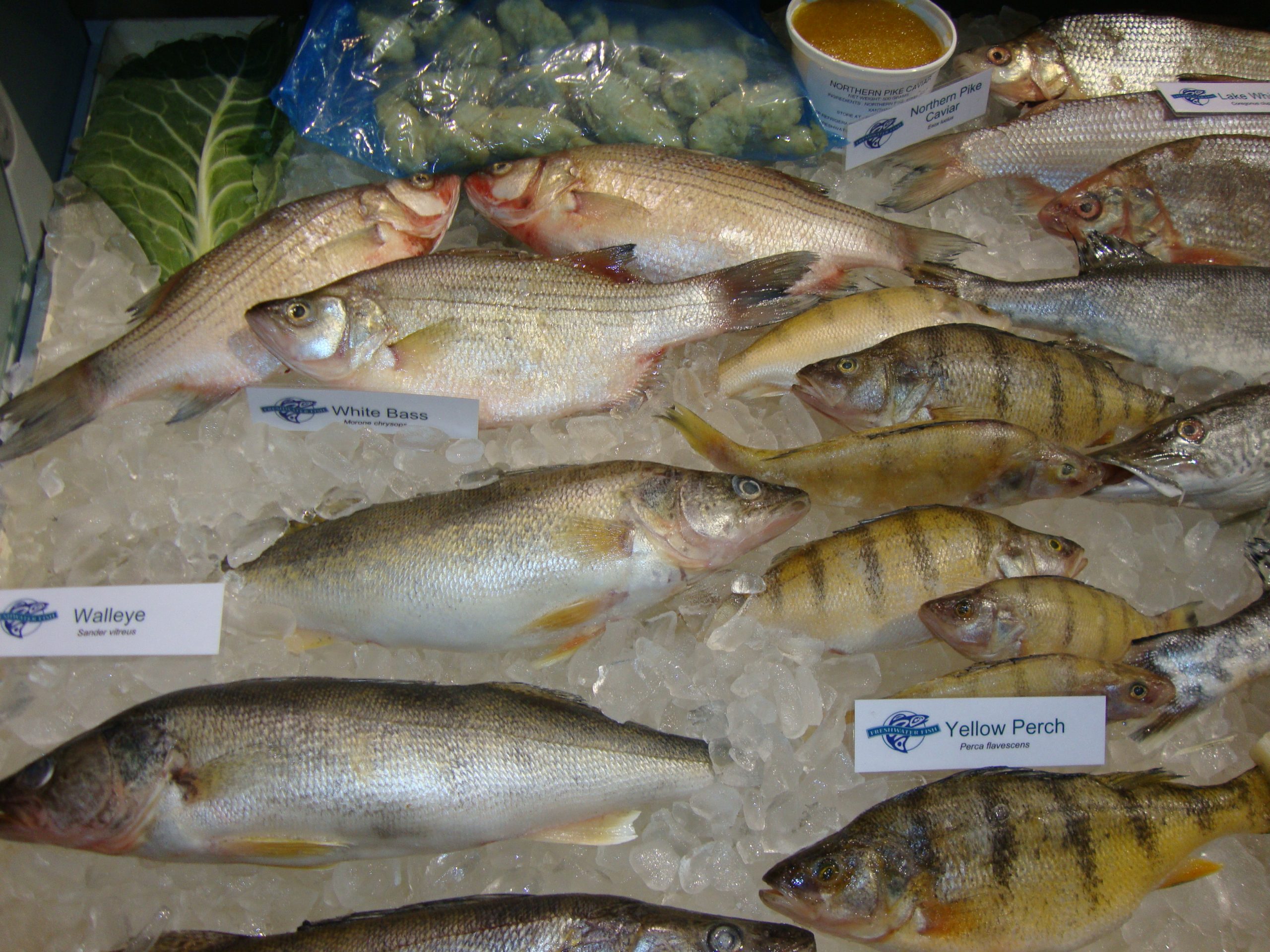 Currently, each fishery is required to certify on a lake-by-lake basis, which is extremely complicated and difficult to replicate as approximately 500 lakes are commercially fished in Saskatchewan and Manitoba alone. The only practical way to accomplish this certification in Manitoba has been through the involvement and financial support of the provincial government. 
Freshwater Fish supports and will continue to support each province's efforts by offering full co-operation with government officials. We will work with eco-certifying bodies through sharing of catch records and the implementation of recommended internal process changes intended to facilitate eco-certification. 
An example of this is the Marine Stewardship Council (MSC) certified fishery at Waterhen Lake in Manitoba. Freshwater Fish worked closely with the Waterhen Lake fishers, the Province of Manitoba, MSC, and certifying consultants to successfully certify this lake. 
Freshwater Fish remains committed to being part of the long-term sustainability of the commercial inland fishery.
In many communities where Freshwater Fish operates, the fishery is the primary commercial means of economic development. The fishery fosters independent business owners and increases employment in these rural and remote regions.
Approximately 80% of returns to fishers go to isolated northern and predominantly Indigenous communities. The activities that Freshwater Fish generates provides income that benefits both fishers and the communities where they live.
Fishers: Earning an income is often challenging in many of the remote communities where fishers reside. We have and will always endeavor to pay fishers as much as possible for their catch in order to maximize the value of our fisheries. We balance this by ensuring that all business decisions support the long-term health of the fishery from both an economic and environmental point of view.
Fishing Communities: Commercial fishing has a long history throughout our harvest areas. Freshwater Fish always takes this into consideration when conducting business in communities. This also includes supporting community initiatives such as regional processing, opening of new fisheries, and purchasing of bycatch.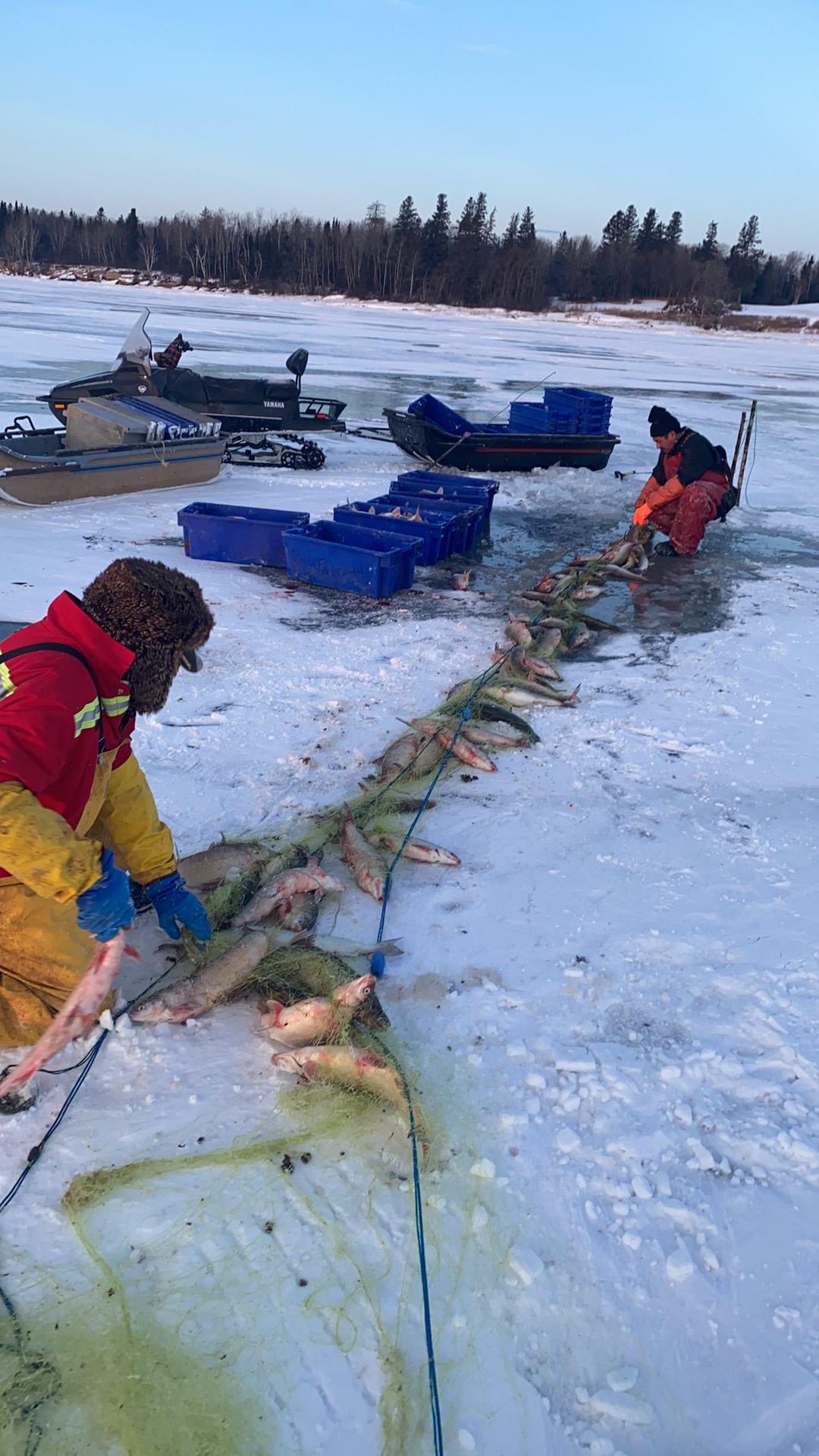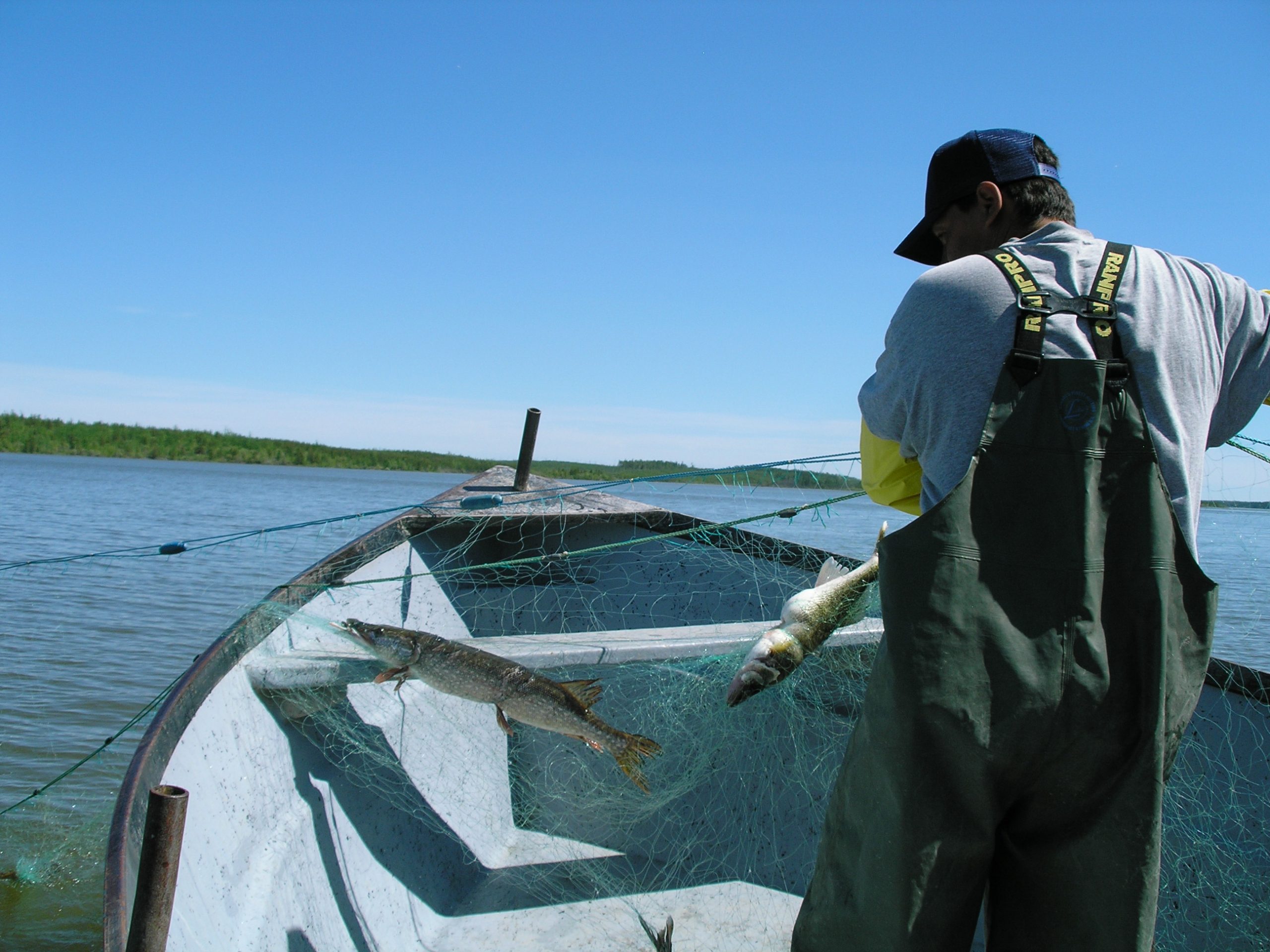 THE CULTURE OF INLAND COMMERCIAL FISHING
Inland commercial fish is not only important financially to fishers; it's also a very strong part of the culture of the communities where fishers live. Fishing has always been a means of feeding local communities, and in more recent history, has provided a legitimate opportunity for fishers to also earn income from this traditional activity.
Fisher surveys conducted by Freshwater Fish have confirmed the cultural importance of fishing to communities. We must consider the impacts of our decisions and, where possible, mitigate negative impacts on the ability to fish. A healthy, vibrant fishery that provides fair and meaningful income to the fishers helps maintain the strong cultural importance of commercial fishing to the communities supplying their catches to Freshwater Fish.
Freshwater Fish recognizes that the families and communities supported by our commercial fishing rely upon lakes and ecosystems that are healthy, clean, and productive. Freshwater Fish will always consider the environment in all business decisions and endeavor to minimize any negative consequences. Whenever possible, we will support and participate in activities that promote and deliver positive change to fishers and the fishery.
Freshwater Fish is committed to being open, honest, and accountable to the fishers we serve, their communities, government fisheries management, our customers, and our employees at all times.